Previous Speakers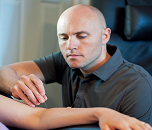 Martin Michel Perras
Oaktree Health Canada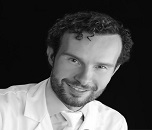 Viktor Krystutek
Acupuncture Society of New York USA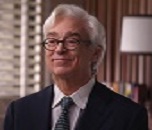 Russell M. Jaffe
Health Studies Collegium USA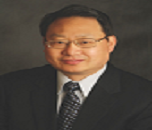 Jingduan Yang
Thomas Jefferson University USA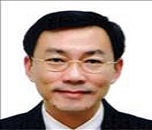 Richard Tiong Heng
Grad Dip Acupuncture Singapore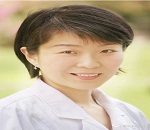 Shifen Xu
Affiliated with Shanghai TCM University China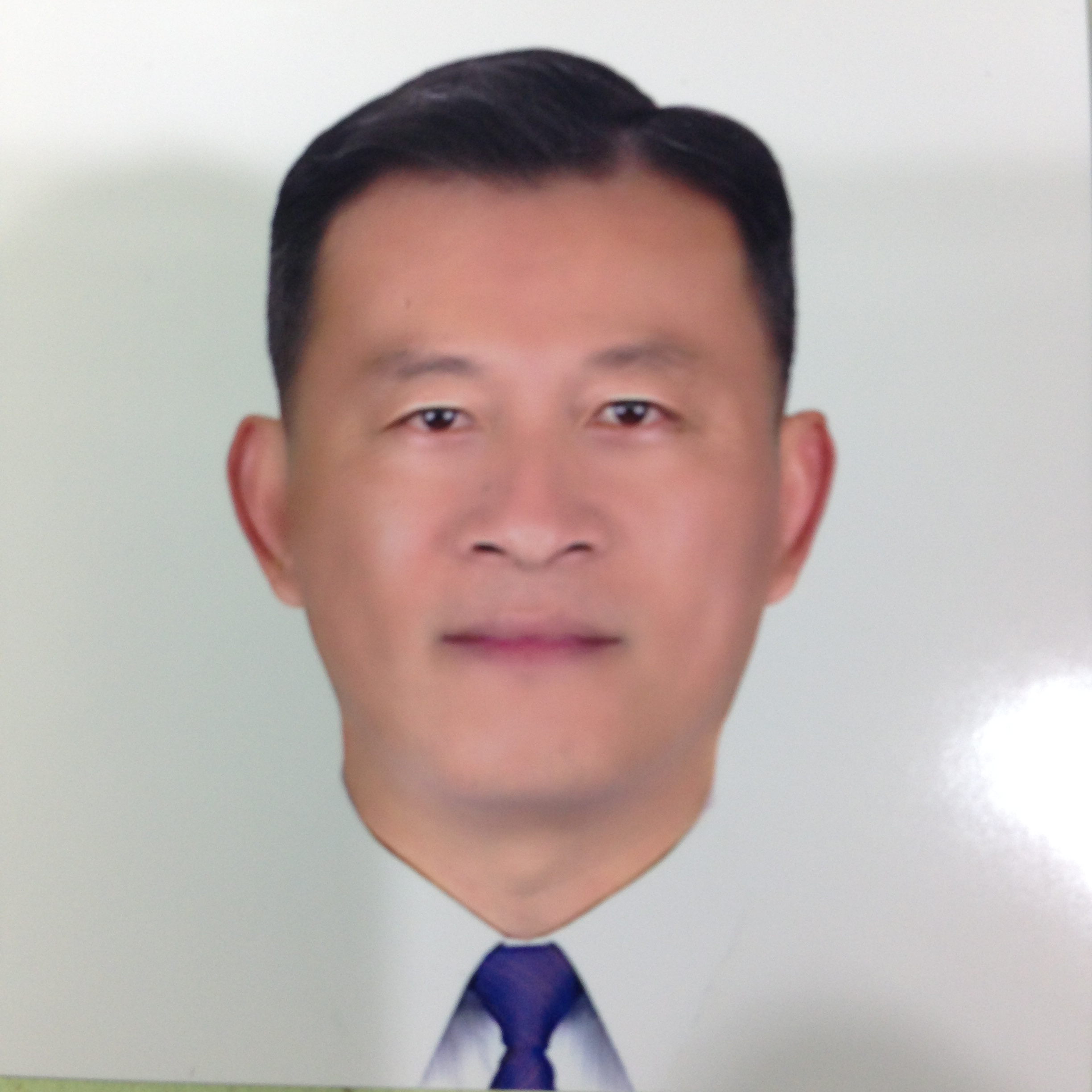 Tong-zheng Hong
National University of Health Sciences Taiwan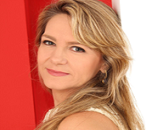 Lirane Carneiro-Suliano
Federal University of Parana Brazil
Recommended Global Alternative Healthcare Conferences
Asia Pacific & Middle East
Acupuncture 2018
About Conference
On behalf of Acupuncture 2018 Organizing Committee, we cheerfully welcome needle therapy mastery, educators, established researchers, specialists, advisors, understudies and business agents to attend the 6th International Conference and Expo on Acupuncture and Oriental Medicine which is to be hung on April 18-19, 2018, Las Vegas, USA. The conference deliberations will be carried under the theme "Acupuncture and Oriental Medicine: A True Devotion to Healing".
The conference proceedings include symposiums and workshops, keynote speeches, plenary talks, poster sessions and panel discussion on latest research developments in the field of Acupuncture. Acupuncture is a form of alternative medicine and a major component of Traditional Chinese Medicine which involves inserting needles into the body at acupuncture points, acupuncture as an effective treatment for over forty medical problems, including allergies, respiratory conditions, gastrointestinal disorders, gynecological problems, nervous conditions and also has been used in the treatment of substance abuse and as relief for fatigue in cancer patients due to chemotherapy and other therapies.
Why to attend?
The use of acupuncture is widespread as it is being used effectively as an integrated treatment with a fewer side effects than western medicine and is a potential alternative to pain medications or steroid treatments. This unique conference will offer a platform for Eastern medicine to meet with Western medicine and will bring together researchers, practitioners, educators and other healthcare professionals, business delegates, students and young researchers all across the globe and shall serve as an opportunity to present and discuss recent advances in acupuncture research that have the potential to strengthen the base for its integration in health care to modernize the art of acupuncture.
Conference series LLC organizes a conference series of 1000+ Global Events inclusive of 300+ Conferences, 500+ Upcoming and Previous Symposiums and Workshops in USA, Europe & Asia with support from 1000 more scientific societies and publishes 700+ Open access journals which contains over 30000 eminent personalities, reputed scientists as editorial board members.
Target Audience:
Acupuncturists
Acupuncture faculty
Acupuncture practitioners
Oriental medicine faculty
Herbal practitioners
Psychiatrists
Therapists & Acupuncture counselors
Acupuncture students, scientists
Treatment, Healing Centers and Rehabilitation Houses
Relevant Association and Societies
Medical colleges
Business professionals (Directors, presidents, CEO) from Acupuncture market
Sessions/Tracks
Track 1: Clinical Practice of Acupuncture
People use acupuncture to relieve pain and treat certain health conditions. You can use it by itself or as part of a treatment program. Studies have found promising results for the use of acupuncture to treat nausea and vomiting related to pregnancy, chemotherapy, and post-surgery pain. Acupuncture also may be useful for stroke rehabilitation, headache and tennis elbow and so on.
Track 2: Acupuncture Related Practices
Acupressure, a non-invasive form of acupuncture, uses physical pressure applied to acupressure points by the hand, elbow, or with various devices. Tui Na is a Traditional Chinese Medicine i.e. a TCM method of attempting to stimulate the flow of Qi by various bare-handed techniques that do not involve needles. Electropuncture is a form of acupuncture in which acupuncture needles are attached to a device that generates continuous electric pulses. Sonopuncture is a stimulation of the body similar to acupuncture using sound instead of needles. This may be done using purpose-built transducers to direct a narrow ultrasound beam to a depth of 6–8 centimetres at acupuncture meridian points on the body. Alternatively, tuning forks or other sound emitting devices are used. Auriculotherapy, commonly known as ear acupuncture or auricular acupuncture is considered to date back to ancient China which involves inserting needles to stimulate points on the outer ear. Scalp acupuncture, developed in Japan, is based on reflexological considerations regarding the scalp area.
Track 3: Acupuncture Techniques
In Acupuncture very thin needles, slightly thicker than a human hair, are inserted into acupuncture points. The objective of acupuncture as explained earlier is to regulate and normalize the flow of the Chi, so that the Yin and the Yang return to a state of dynamic equilibrium. Acupuncture aims to relieve symptoms by curing the disease. The choice of acupuncture points to be used is the most crucial part of the treatment. The acupuncturist must know the function of each acupuncture point and its interaction with other acupuncture points. He can then plan the treatment to eliminate obstructions in the flow of Chi and to balance the Yin and Yang. After the acupuncturist has examined the patient and reached a diagnosis, he decides how the patient should be treated.
Track 4: Acupuncture & Neurology
Acupuncture often used with electrical stimulation in treating nerve conditions, is very effective at relieving the pain and restoring normal function. There are several ways this is thought to work, all of which have been carefully researched mainly acupuncture stimulates the brain to release chemicals such as neurotransmitters and opioids into the body that reduce sensitivity to pain and normalize the nervous system or acupuncture with electrical stimulation interrupts the pain signal allowing the nerve to calm down thereby reducing pain. Acupuncture promotes actual healing by altering the body's electrical system to allow the transfer of material and electrical energy between normal and injured tissue thereby reducing the amount of recovery time.
Track 5: Traditional Chinese Medicine
TCM encompasses many different practices, including acupuncture, moxibustion (burning an herb above the skin to apply heat to acupuncture points), Chinese herbal medicine, tui na (Chinese therapeutic massage), dietary therapy, and tai chi and qi gong (practices that combine specific movements or postures, coordinated breathing, and mental focus). TCM is rooted in the ancient philosophy of Taoism and dates back more than 2,500 years. Traditional systems of medicine also exist in other East and South Asian countries, including Japan (where the traditional herbal medicine is called Kampo) and Korea. Some of these systems have been influenced by TCM and are similar to it in some ways, but each has developed distinctive features of its own.
Track 6: Traditional Korean medicine
Traditional Korean medicine encompasses many different practices, including Acupuncture, moxibustion (burning an herb above the skin to apply heat to acupuncture points), Aromatherapy (treating bodily ailments using essential plant oils), Meditation (Self-directed practice for the purpose of relaxing and calming the mind and body), Herbal medicine (tudy and practice of using plant material for the purpose of food, medicine, or health) With the increase in the number of Korean immigrants coming to the United States in recent years it has become important for modern medicine to understand these traditional healing techniques and how they are used. Statistical analysis of experiments involving more traditional remedies including herbal supplements and acupuncture have found that a patient's mental state is more relaxed.
Track 7: Oriental Medicine
Oriental medicine has been practiced for more than 2,500 years and includes acupuncture, herbal medicine, moxibustion, Oriental massage and Oriental nutrition. It is a system of medicine that categorizes body patterns into specific types of diagnoses with corresponding treatment plans. Oriental medicine is practiced in China, Japan, Korea, Viet Nam, Thailand, Tibet and India. One may be surprised to find that Oriental medical theory and practice has spread to France, England, Spain, Germany, Russia, much of Middle and South America, and Africa. It has gained worldwide acceptance and recognition as effective medical treatment. Due to the sheer weight of evidence, Oriental medicine demands that it be taken seriously as a clinical approach of considerable value. Over 15 million Americans have turned to it, making it the complementary treatment of choice for Americans everywhere.
Track 8: Advancements in Acupuncture Treatment Strategies
Laser acupuncture has included advanced brain imaging, as well as several other modern protocols for measuring various physiological effects to the body. These studies show that laser acupuncture has physiological effects, not only locally, but also in the brain, similar to needle acupuncture. Laser on Urinary Bladder 67, for example, shows measurable effects in the brain. The effects were only detected when the laser was turned on. When the laser was turned off, no effects were detected. Good effects of laser acupuncture for the following conditions: hiccups, bed wetting, weight loss, post-operative nausea and vomiting, pain control, surgical anaesthesia, dental anaesthesia, carpal tunnel syndrome, dry eyes, and stroke-related paralysis.
Track 9: Acupuncture for addiction recovery & depression: (Ear and Electro acupuncture)
Acupuncture is becoming a complementary treatment in addiction recovery programs. Ear and Auricular acupuncture is a popular form of this treatment that involves insertion of a thin needle at various points on the skin of the external ear to help ease withdrawal symptoms and reduce cravings. Acupuncture is both safe and cost-effective. When combined with other forms of treatment, such as individual therapy, group counselling, and support groups, it can benefit those suffering from a substance addiction. The practice can reduce cravings, increase patient retention in rehab, ease unpleasant withdrawal symptoms, decreases anxiety and stress and reduces pain.
A developing number of individuals are utilizing alternatives, and new research proposes that Acupuncture could be a promising alternative. One new investigation observed the Traditional Chinese practice to be as viable as antidepressants, and an alternate report found that needle therapy may help treat the depression.
Past Conference Report
The 5th International Conference and Expo on Acupuncture and Oriental Medicine (Acupuncture 2017) hosted by Conference Series LLC took place at Chicago, USA during July 27-28, 2017. Active participation and generous response were received from the Organizing Committee Members, Editorial Board Members of Conference Series LLC Journals as well as from eminent scientists, talented researchers and young student community. Researchers and students who attended from different parts of the world has made the conference one of the most successful and productive events in 2017 from Conference Series LLC. The conference was marked with the presence of renowned scientists, talented young researchers, students and business delegates driving the two days event into the path of success with thought provoking keynote and plenary presentations highlighting the theme, "Acupuncture and Oriental Medicine: An integrative approach for achieving Global Health Care" Acupuncture 2017 Organizing Committee would like to thank the Moderators of the conference, Semra Samilgil Unlusoy & Greta Samaha who contributed meticulously and exuberantly for the smooth functioning of this event.
The conference proceedings were carried out through various Scientific-sessions and plenary lectures, of which the following topics were highlighted as Keynote-presentations:
"Acupuncture: Evidence for How and Why it Works" by Russell Jaffe, Health Studies Collegium, USA
"Integration of acupuncture with modern medicine" by Jingduan Yang, Thomas Jefferson University, USA
"Acupuncture: Trending" by Viktor Krystufek, Acupuncture Society New York, USA
"Clinical observation on therapeutic effect of acupuncture combined with graphene far infrared therapy on chronic recovery patient" by Xinsheng Jiang, Nature Health Center, China
Acupuncture 2017 is known for uplifting the allied areas by encouraging students and fellow researchers to present their work through poster presentations and young research forum.
Conference Series LLC has taken the privilege of felicitating Acupuncture 2017 Conference Organizing Committee, Editorial Board Members and Keynote Speakers who supported for the success of this event. Conference Series LLC, on behalf of the conference sponsor appreciates all the participants who put their efforts for this event and sincerely wishes them success in future endeavors.
The esteemed guests, Keynote speakers, well-known researchers and delegates shared their innovative research and vast experience through their fabulous presentations at the podium of grand Acupuncture 2017 Conference. We are glad to inform that all accepted abstracts for the conference have been indexed in Conference Series LLC "Journal of Alternative & Integrative Medicine" as a special issue.
We are also obliged to various delegate experts, company representatives and other eminent personalities who supported the conference by facilitating active discussion forums. We sincerely thank the Organizing Committee Members for their gracious presence, support and assistance towards the success of Acupuncture 2017. With the unique feedbacks from the conference, Conference Series LLC would like to announce the commencement of the "6th International Conference and Expo on Acupuncture and Oriental Medicine, during April 18-19, 2018 Las Vegas, USA.
Let us meet again @ Acupuncture 2018
Contact details
Jim Carrie
Program Manager – Acupuncture 2017 & 2018
Contact: 702-508-5200 (8036)
Email: [email protected]
To Collaborate Scientific Professionals around the World
Conference Date April 18-19, 2018
For Sponsors & Exhibitors
Supported By
All accepted abstracts will be published in respective Conferenceseries International Journals.
Abstracts will be provided with Digital Object Identifier by